Skip to main content
Remittance Processing
Streamline Remittance Processing with Image-based Automation
Efficient remittance processing helps to improve cash flow, customer service and cost-savings. Our MavBridge™ software provides a complete solution that offers the features and flexibility to simplify your remittance process workflow. Integrate advanced imaging, data recognition and electronic deposit technologies with the most powerful remittance processing solution.
No Presorting Necessary
Save extraneous document prep by extracting and scanning intermixed clean and exception transactions with One-Touch Processing. Advanced recognition and Smart Batching™ allow the system to automatically route each transaction type and appropriately process payments via an image-based workflow.
Significant labor and cost savings by eliminating presorting, manual check perfing and cumbersome keying procedures.
Easily evaluate operator performance, assign resources and avoid problems with real-time remittance processing system monitoring.
Need Data Validation?
While data capture capability is key, the data enrichment process of remittance documents is equally important. What sets MavBridge™ apart are the numerous ways it validates data. Strong data validation, accuracy and control are the underpinnings of an efficient remittance processing service.
Static validation, such as character counts, permitted value lists, checksums and regular expressions are standard and fully configurable without custom coding.
Dynamic validation using files, MICR database tables and database stored procedures.
Web services and API tools can be easily configured without any custom code.
It's All About Access
Our Connect™ Web Portal gives advanced search options to quickly find transactions. Checks and payment document images are easily accessible across the enterprise based on your permissions.
Customizable reports and PDF document creation makes Connect Web Portal more than your average archive.
Flexible web exceptions workflow allows external departments or customers to access flagged transactions.
Connects branch capture activity to your central processing facility.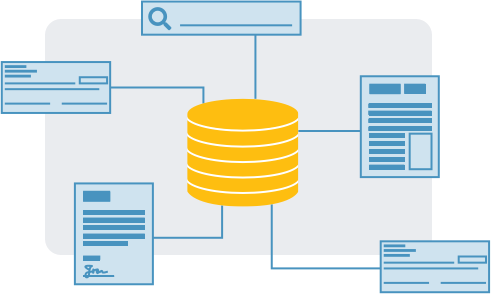 Security is Paramount
Ensure customer privacy and support regulatory compliance with automatic end-to-end encryption of all confidential remittance data. Automatic or selective redaction of check, credit card or other sensitive customer information; along with audit logs and active directory integration provide the features to protect client data and avoid the difficulties associated with a data breach.
Remittance Processing FAQs
What is remittance processing?
Remittance processing involves capturing payment and account data from scanned images of remittance stubs, coupons, invoices and the accompanied payment source such as check/cheque, cash, credit card, ACH, wire or other electronic payment sources. This process includes balancing the transaction for deposit and posting. A deposit can be made physically, or more typically, in an electronic deposit file from the captured images. Additionally, posting of data is applied to accounts receivable, customer service, fulfillment and other enterprise applications.
What role does remittance processing play for an organization?
Efficient remittance processing allows for outstanding accounts receivable to be captured same-day for effective cash management. It also allows for customer payment exceptions to be handled quickly by the appropriate departments, increasing customer satisfaction.
How do companies benefit by automating remittance processing?
Automating remittance processing allows for efficient use of labor resources while providing the ability to eliminate or track human errors. An automated One-Touch Process allows operators to touch physical documents only once. Automated One-Touch Processing limits physical contact within the process and enables remote or work-from-home scenarios to be efficiently executed.
What issues can prevent an organization from processing remittance efficiently?
Out-of-date systems which require manual movement of documents more than once and unnecessary data processing exceptions are just a few of the common issues that prevent organizations from efficient remittance processing.
What are best practices for improving a company's internal remittance processing service?
Efficient operations minimize or eliminate document preparation for processing, work all exception items primarily from an image display and have few rejected transactions. If you experience any of these conditions, then implementing Mavro's One-Touch remittance processing solution will make a significant difference in your operation.
Learn what Mavro can do for you.