Skip to main content
Document Imaging
Cost-Effective Capture, Processing and Storage
Automating document processing saves costs, gains speed and improves accuracy which adds up to customer satisfaction.
In spite of predictions for a paperless world, organizations continue to generate, receive and store large volumes of paper documents. We give you the most cost-effective tools to capture, process and store your paper-based transactions.
No Presorting Necessary
Scan intermixed transaction types with One-Touch Processing, advanced recognition and Smart Batching™ technologies. The system will automatically recognize each transaction type and appropriately process it via an image-based workflow.
Substantial cost savings by eliminating hand operations and more efficient image-based workflows to process more documents in less time.

Stop shuffling paper from department to department with image-based workflows.
Do More with Data
Image enhancement allows for improved remittance processing, form capture capability and enhanced interfacing with other systems. You can extract data from any document, validate it and export that data to downstream systems as needed.
Always know the exact status of your operation to assign resources where needed and identify issues before they become major problems.

Dramatically reduce security concerns with encryption, configurable access restrictions, redaction and flexible audit trail options.
It's All About Access
Store images and data from all processed transactions for easy access from any web browser. Our Connect™ Web Portal gives basic and advanced search options to find the exact transactions you want.
Eliminate headaches of lost paper documents or batches destroyed before being fully processed with Smart Track cradle-to-grave tracking.

Save time and increase customer satisfaction by providing quicker access to transactions for research with Connect Web Portal.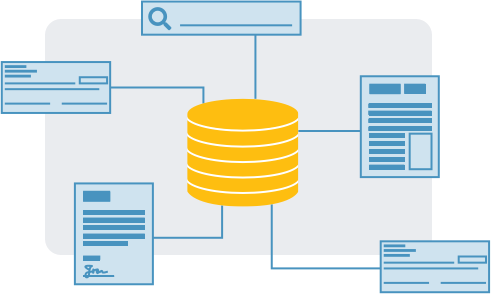 Resources
Phoenix Data Corp Success Story
Learn More
Ready to learn what Mavro can do for you?